We think about customer experience all the time in the non-digital world. In many cases, it defines a brand. We're quick to read our reviews and act promptly on them. But, many businesses often overlook the fact that their website and apps, the very backbone of their success, isn't providing anything stellar in terms of user experience or UX.
UX Defined
User experience. These are big buzzwords is the digital world right now, yet many businesses only have a vague idea of what it is. Before you can really understand the importance of UX, or how necessary it is for your business, it's important to understand what it is. So, let's dig in.
No matter how much you Google, you're not going to find a clear-cut definition of UX. This is because instead of just one thing, UX is layer after layer of elements that come together to provide a digital experience that's easy and enjoyable to interact with. Some think that great UX is about a stand out experience, while others think that UX is more about the user not thinking anything at all. Meaning, that if they weren't put out or noticeably irritated in some way, then the job has been done well.
UX is a combination of design elements, smart practices and relentless testing that all leads to users choosing your site over another because you provide an easy, seamlessly positive experience.
Why Is UX So Important Right Now?
If a user interacts with your website or app and can't immediately figure out how to use it, or worse, it takes forever to load, the only thing that's been accomplished is a waste of time. From of business standpoint, it's important to recognize that there's just too many options for users to invest unnecessary time in. It doesn't matter what your niche is, if you're not focused on UX you're headed down the wrong road.
In the early days of the Internet, websites did their best to provide a positive experience. Then, everyone adapted and started to expect something more. In response, designers started adding more elements to web pages, even getting a little quirky with design. This made for a unique experience, which was memorable but didn't provide a ton in terms of UX. Fast forward to today, and we're once again at a point where UX is crucial.
Now, customers expect not only a stellar design, but it also needs to be efficient, intuitive to use, and accessible from whatever device they're using. It's also worth noting that UX affects SEO. Google loves UX and includes your overall UX in the metrics it uses to determine search rankings. If you want to land on page one, UX is key.
Today, your digital presence is your lifeline. In the end, UX decides if the customer will be back for more, and that's a huge factor in generating traffic, conversions and success for your business.
Building a Positive UX
When customers come to your website you have mere seconds to influence their decision to stay. By mere, we actually mean two. Two seconds is considered the threshold for a site to load before UX instantly starts to diminish. This is a lot of pressure.
But, it doesn't stop there. Every aspect of your site or app design, from navigation, personalized content to optimizing for the omni-channel customer affects UX. A great site makes UX look easy but getting there is no small task.
During the design and development stages of building a site each mistake costs your business money. One small issue can cost thousands of dollars in missed revenue opportunities. We encourage businesses to get involved in the UX process, but our professional experience tells us that it's difficult, for many businesses to successfully go it alone.
Working with a UX design agency is a way for businesses to build a greater UX and maximize their profits. An experienced team of UX professionals will help with every level of UX design. From strategy and structure to relentless testing until you see the results you want and need, a UX design agency approaches user experience from every angle and helps you understand the subtleties of amazing UX.
See all articles in
#PersuasiveWebsites
#UXDesign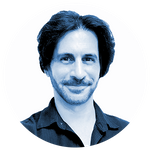 Abdul Suleiman
Chief Experience Officer
Abdul Suleiman
Abdul has helped over 40 Fortune 500 companies make informed user-centered design decisions through evidence-based user research and UX best practices. As an Adjunct Professor, Abdul has taught in DePaul University's graduate UX programs and for nine other universities.