There's one thing that any business reaching for success needs to do, and that's understand their customers. Without information about customer behaviors and why they act, reaching out to them is nothing more than a guessing game.
As we collect this intelligence, it can be weaved into a story that we've come to know as the customer journey.
The customer journey is the unique behaviors and actions that happen through the entire process of engagement that will help us build loyal customer relationships. Generally speaking, most consumers follow a predictable path. But, between industries and individual businesses, there are variances worth paying attention to.
While this is good information to know, you're probably wondering why it's so important to UX design. Let's find out.
An Understanding of the Consumer Perspective is Essential
It isn't that hard to throw together a design with elements known to boost user experience. There are basics to creating a site that users feel good about using. The problem is that if our approach stops there, we're actually missing the bigger picture.

The goal of leveraging the customer journey in UX is to identify what's different about the path your users are taking or the position of the journey they happen to be in. Understanding their unique perspective and building a website they want to use at any time is key to keeping them engaged.
Considering that UX is estimated to overtake price and product as a brand differentiator by 2020, keeping a viable business model means looking at UX from an ever-changing consumer perspective. This absolutely can't be done without understanding the customer journey.
Customer Journey Aspects that Matter for UX
The first thing a brand needs to do is develop a customer journey map, which is a diagram that defines all the touchpoints between a consumer and a business along the customer journey. This map isn't focused only on digital touchpoints, but also interactions that occur offline as well. These are also important to UX.
The map is important because it helps identify the points where UX really matters for your business.
For example, a local travel agency might have a map that includes research, planning, booking, the anticipation of travel, the trip and post travel interactions.
This is obviously quite different from a software company with a journey map that includes research, experimentation with a free trial, purchase and long-term customer retention. These are details that matter for UX.
Putting It Into Action
Let's illustrate the point. The travel agency above needs to optimize unique features like streamlined, intuitive input fields for booking reservations or a calendar and map features that are easy to use on a small, mobile screen.
Post purchase interaction and personalized content, like travel tips and recommendations based on the user's destination, also help to keep the customer engaged during a point on the journey that's unique to travel industry businesses. Micro UX details like this go far in keeping users satisfied with a brand. A good resource on these interactions is called, Micro Interactions, by Dan Saffer.
Your website is the lifeline of your business. It's critical that your team understands the customer journey and what it means to UX.
See all articles in
#CustomerJourney
#UXDesign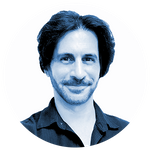 Abdul Suleiman
Chief Experience Officer
Abdul Suleiman
Abdul has helped over 40 Fortune 500 companies make informed user-centered design decisions through evidence-based user research and UX best practices. As an Adjunct Professor, Abdul has taught in DePaul University's graduate UX programs and for nine other universities.