The number of online companies and businesses is increasing rapidly. Depending on your particular business, if you don't shift to an online approach, you could be losing clients to those who have.
The first step to holding a successful online business is to have a perfectly designed and optimized website. Opting for professional help is the best option if you don't have a dedicated team of web developers and designers.
Finding the perfect match is important, and there are certain factors you need to keep in mind. In this article, we'll discuss the six things you must consider before choosing a B2B web design agency to reach your business goals.
Search for an Experienced Professional Web Design Company
It can be tempting to pick the very first option you come across or the cheapest when you search for web design agencies online. But not all of them will be a good match. So, the first factor you need to consider is the agency's experience. You should be looking for an agency that's been in the business for a good amount of time and has a good reputation in the B2B web design market. Generally, at least 10 years of experience.
An easy way to judge professionalism and experience is by directly contacting the agency. How they deal with their potential customers will also give you a glance at how they treat a long-term contract.
Adaptability is also key as web design trends change constantly. If a web design agency has been successful with different types of trends, then they'll be able to produce websites that will ensure future success, not only the present.
Web Design Process & Overall Quality
Next, you need to look into the previous web design projects. Learn about which web design approach they take, from the visual design and user interface to service pages; you shouldn't skip any of them.
Find out if they use third-party platforms like WordPress. Many agencies tend to use website builders to generate websites for their clients. But they may not be the best choice if you want to make a custom design come to life. Because if you go with them, the option of custom website designs will be more difficult as they have limited tools to work with.
While these tools offer premium and unique designs, we still suggest you build a new website with an agency focused on creating websites through code instead of applications. That's why if you want responsive design generated from a buyer persona instead of the ones generated by AI, then you should pick a B2B web agency like UX 4Sight.
Digital Marketing Strategy & Lead Generation Process
When you seek help from a website design agency, you're looking for the whole package not just help for web development. The agency should be able to help you in both digital marketing and lead production.
The designed websites should be able to gain organic traffic through their design alone. Yes, it sounds a bit tedious, but web design plays an important role in keeping users on the same page and navigating easily throughout the site. Be sure to get a rough idea of their digital marketing tactic for your new site and whether or not they are taking a data-driven approach or planning to use a simple information architecture.
The same can be suggested regarding how they generate leads. Leads help you get more clients for a newly built website. So, you need all the valuable leads possible to get more website visitors who then become your loyal customers. Qualified leads are quite hard to generate organically. So, always ask for social proof like the effectiveness of their lead forms, previous lead generation status, stats, and matrixes.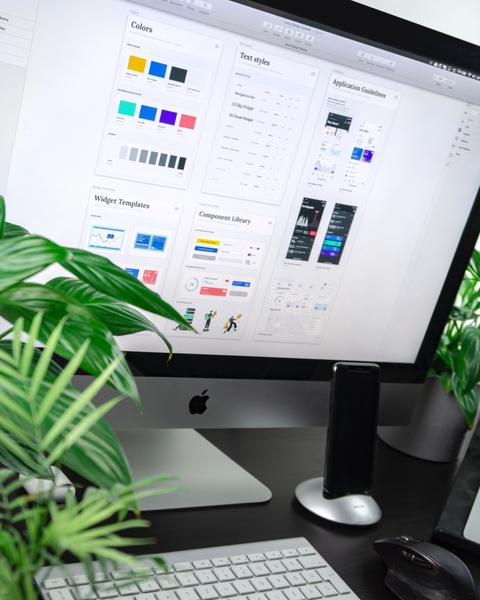 SEO Expertise & High Content Marketing Capabilities That'll Rank High on Search Engines
The sign of a good B2B website design agency is that they can produce websites that already have proper search engine optimization (SEO) — the higher your search rank is, the better your website will do.
To do this, you will obviously need a good web content strategy for your target audience, so once published, they'll gain more traffic and convert more visitors. The B2B web design agency you have chosen should help you generate such website content or at least provide tips on building content that will sell.
B2B website design specialized companies take care of most of the web content strategy and SEO market research in addition to building websites. They have access to industry-grade SEO tools that allows them to drive qualified leads with valuable content. So, look for B2B website design agencies that include professional content writers who can produce content that drives sales and increases traffic to your website.
Overall Cost & Value
Pricing is an important factor when it comes to deciding on a B2B website design company for your business. While we don't recommend picking the cheapest option, we also don't believe that you have to choose the most expensive one to get great quality.
Compare the value with the price. If the website developer offers extra services along with website design, like SEO content, lead generation, and advertising, then you should expect to pay a bit extra for the services. But, search the market rate so that you don't end up paying too much for way too little. You should pay only for what you are getting and not a cent more!
Feedback & Reviews from Old Clients
Once you are done evaluating all the other factors, the last thing you need to check is the reviews and feedback of their previous customers.
Were they able to build a user-friendly website with relevant information? Were there any issues with gaining access from mobile devices? Were all the websites created equal or were there some lacking? Were the websites able to drive traffic the way the agency promised?
These are the questions that you need to find answers to. If you can conclude that all the previous customers had a positive experience with the agency, like UX 4Sight, then pick that B2B web design agency without hesitation.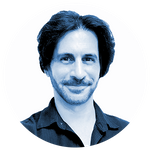 Abdul Suleiman
Chief Experience Officer
Abdul Suleiman
Abdul has helped over 40 Fortune 500 companies make informed user-centered design decisions through evidence-based user research and UX best practices. As an Adjunct Professor, Abdul has taught in DePaul University's graduate UX programs and for nine other universities.