A website redesign is never an easy undertaking. Whether it is to launch a new product, reach a new audience, or simply upgrade your interface's feel and look, redesigning can offer incredible growth opportunities. Nonetheless, change can be scary — especially with something as delicate as your brand image.
Whatever the reason, there's no doubt that redesigns have a lot of potential, but when approached incorrectly, they can negatively impact your business. This is why we put together this comprehensive guide to help you redesign your website with confidence.
Let's dive right in, shall we?
What is a Website Redesign?
First things first, let's explore what a redesign is. This process normally entails reviewing both your site's code and appearance. As a result, its entire identity, experience, and architecture will go through a variety of substantial changes.
Typically, to make redesigns worth the invested time and resources, businesses should always make them with their customers in mind, which is why redesigns should be preceded by extensive research.
Think of it this way — by now, you may have amassed a large customer base that uses your site or product regularly. As humans, we find changes somewhat stressful. If you fail to satisfy your existing customer base's needs and expectations, you might end up losing their business.
But fear not, we're confident that by approaching redesigns thoughtfully and methodically, you can keep current users happy and enter new markets or market segments.
Before we continue exploring what redesigns are, let's first discuss the difference between a website redesign and a website refresh.
Website Refresh Vs. Redesign
A website refresh and website redesign kind of seem like the same thing, don't they? While the two are loosely synonymous, there are a few important distinctions we need to point out.
Unlike a redesign, a website refresh often consists of applying overall minor changes to your website. Things like updating media and written content, adding a new logo, opting for a new color scheme, and so forth, are typically considered minor changes.
On the other hand, a website redesign will involve making much more substantial changes — essentially resulting in a completely new experience. This process will most likely affect your website's information architecture, page structure, and content management system. Simply put, your new website will look nothing like the original one.
Although different in nature, a website refresh and redesign both have the power of changing your audience's experience around your product or service.
Website Redesign Benefit
Whatever your niche, the modern business ecosystem is ever-changing, which is why companies need to constantly seek ways to adapt to it. Keeping up with the evolving needs and expectations of your audience is key to success in the current market, and regular redesigns are one way of doing so.
However, it's important to mention that while this may seem like an annoying necessity, it also opens organizations up to continuously improving their identity, user experience (UX), and overall market positioning.
There are endless benefits to undergoing a website redesign process — they range from an improved cost-efficiency to a more significant brand impact. Below, we'll explore them in more depth.
Cost-Efficiency
If your website has been around for a while, chances are you'll run into a few usability issues, discoverability problems, and all kinds of mishaps getting in the way of good UX. While it's tempting to keep fixing them as they come up, it might end up costing you way more in the long run. In this case, it makes much more sense to grab the bull by the horns and invest in a full-blown redesign to address all aspects of your website experience.
You'll likely see the results in terms of audience engagement, conversion, and loyalty, which brings us to our next point.
Improve Brand Identity and Perception
Your website will inevitably dictate how you present your brand to the world. If you are currently not satisfied with the message your site is sending out, it might be time for a redesign. It's also not uncommon for your brand positioning and overall mission to change over the years.
It's always a good idea to assess whether your current identity aligns with your business goals and your outlook on your organization's future. If they don't, a website redesign is most definitely an important step in achieving those objectives.
Provides Page and Site Optimization Opportunities
Making sure your site is properly optimized for different devices is critical. As technology accelerates at increasingly higher rates, businesses all over the world are expected to venture into new technologies and channels. Twenty years ago, having a webpage was more than enough to run a successful business. Today, on the other hand, having a website that isn't optimized for mobile may negatively impact your company's bottom line.
SEO
Today, site performance is at the very core of your website's UX. Poorly optimized sites tend to take longer to load, which can often frustrate the people trying to access them. This will inevitably lead to lower conversions and sales.
Ten years ago, SEO and UX were at odds. Businesses had to choose one over the other — you either stuff your page chock-full with irrelevant keywords and perform well, or you choose to create useful and valuable content and never make it to a search engine's front page.
However, with Google's relatively recent changes in ranking algorithm, these two facets now go hand in hand. The better your website's experience, the better it's going to rank in search engine result pages, which is why optimizing your web content is every bit as important as updating your color palette and identity.
Redesigns will allow you to invest some time and resources into fine-tuning your SEO efforts and, as a result, allow you to attract more traffic or potential customers.
Content Strategy
A sound SEO content strategy is great, but it can only get you so far if the content itself is not of the highest possible quality. Make sure your blog posts are around subjects that really catch your audience's eye and give them hands-on, actionable advice. The same goes for your brand's tone of voice, copy, and microcopy.
Your website's messaging must reflect the needs of the people that use it, and a website redesign is an excellent opportunity to run extensive research into the type of content and communication that resonate most with your users.
Site Performance
We already mentioned the importance of maintaining a fresh and relevant identity to attract and retain your audience. However, experience isn't just about what you see on a website; it's also about how frictionless and seamless it is.
A website that takes too long to load can pose a risk to the quality of your user's interaction with it and will most likely dissuade them from using it in the future — it's just not a good look.
User Experience and Functionality
Design standards advance fairly quickly nowadays, which means that whatever was relevant three years ago are probably obsolete by today. To address customers' needs, businesses should continuously work on improving their overall user experience and functionality. A website redesign lets you make crucial changes to its overall UX, allowing it to be up to date with industry standards.
Responsiveness to all Screen Sizes
We refer responsive web design as one that ensures comfortable and seamless navigation on devices of all shapes and sizes. As you go through your redesign, it is important to keep in mind your website will be accessed from a wide range of smartphones and tablets with different screen resolutions. Since consistency plays a vital role in the way your brand is perceived, you should make sure you deliver the same experience to all users, no matter the device they're using to access your website.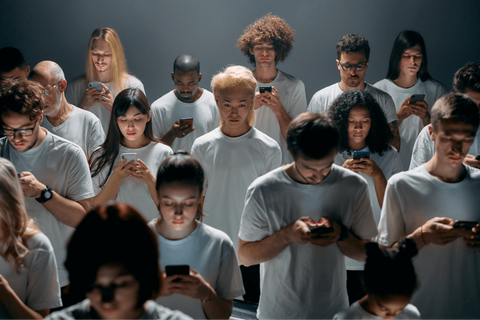 Site Security
Recent times have fast-tracked the development of increasingly sophisticated cyber attacks. In some instances, this alone could be enough to consider redesigning your website, along with its security protocols. Unfortunately, the threat of bad actors trying to take advantage of your website's vulnerabilities can pose a serious risk to your user's data and your business's success as a result. Taking the time to modernize your security and encryption standards will most certainly help your product grow without considerable security-related hiccups.
Boosts Sales and Conversions
We mentioned above that website redesigns should be done with your customers in mind. Providing them with a more usable, intuitive, and satisfying design along with a fresh, new identity they resonate with will invariably lead to higher conversions and sales — and there's plenty of research to back that up.

For instance, according to the 2021 Achieving Customer Amazement Report, 52% of consumers are willing to pay more for a better customer experience.
When To Redesign Your Website
If you are reading this, chances are you are trying to figure out whether it might be time for a website redesign. While there is no universal timeline, you will probably need to consider adopting a new look every two to three years. This is the approximate time it takes the digital world to undergo significant changes both in design and technology trends.
However, there are plenty of reasons why you should consider redesigning your site beyond the latest design trends. Let's explore.
Rebranding or Repositioning Needs
As time goes by, you might find your website design or content is no longer in tune with your intended message. Maybe your business is ready to embark on its next venture, or perhaps you're prepared to extend into new audiences and geographies. Rebranding and repositioning are often high on the list of reasons to give your website a newer, fresher look.
Read: Website Design Checklist: The Blueprint for a Perfect Site
New Product or Service Launch
Often, launching a new feature or service may change how your product is perceived by both your existing and potential customers. This is a great opportunity to make changes in your website's identity and messaging so that it aligns with your new business objectives.
Additional Functionality Requirements
To perform on par with the latest standards, websites need to keep up with the latest browser updates and protocols to ensure optimal navigation and user experience. This isn't always a straightforward task and can take a while to implement. Redesigns are a great way to improve your website's functionality, allowing your customers to use it without holdbacks and errors.
Meet Conversion Goals
Several reasons might get in the way of reaching your conversion goals. Your website may not be the most user-friendly, or perhaps your content doesn't speak your audience's language just yet. Laying out an assessment of current areas of improvement and desired outcomes even before embarking on your website redesign can bring you closer to your target.
Website Redesign Considerations
Although exciting, a website redesign project is a complex process that requires thorough, goal-oriented planning. Before you take the leap, there are a few things you should take into account. Take notice of what is currently working and make sure you will preserve as much of it in the transition. Perform extensive research to gather as much valuable and actionable information regarding your users' needs as well as how your competitors are handling common challenges.
Outdated Overall Look and Feel
The most obvious sign that your website is long due for a redesign is an obsolete look and feel that doesn't match what audiences are into currently. Unless you are making a clear statement by giving off a vintage vibe, web users tend to shy away from sites that feel clanky, feature unattractive fonts and designs, and unclear communication of your brand message.
Deteriorating Sales and Conversion Rate
Even if you are satisfied with the current look of your website, if it isn't bringing in new customers, chances are it's time to make a redesign. Continuous growth is at the foundation of a successful business. If your sales and conversion rates aren't growing or worse, constantly deteriorating, it is most certainly time to reassess whether your identity and marketing strategy work.
Difficulty Navigating the Website
Seamless navigation is absolutely critical when it comes to ensuring an optimal user experience. As websites grow organically over the years, they tend to accumulate clutter, and the rationale behind certain design decisions can be somewhat flawed — and that's totally fine. Website redesigns should address these issues and make the navigation of your site more comfortable and intuitive.
How To Redesign a Website
Now that we've discussed the various reasons why you should consider redesigning your website regularly, let's take a look at how you should go about doing so.
1. Document Your Initial Position
To reach the results that we've set out, we need to understand what our starting point is. Thoroughly documenting your starting position will give you a good sense of what works and what needs to be improved during the website redesign.
This is where analytics come into play — they'll provide you with insight into what pages get the most clicks, who visits your website, what kind of content they find most valuable, and your current conversion rates. Use this information as a benchmark to work towards your redesign.
This is also where you should establish the key performance indicators (KPIs) you'll want to improve through your redesign.
Website Usability
Is your website layout intuitive and easy to use? Is information about your product or service easy to find? If the analytics tell you otherwise, it's critical to work your way towards improving your site's usability.
Content
Is the content relevant, helpful, and eye-catching? Do your metrics suggest that your visitors are reading your blog posts and watching your videos? Take note of what works and think about the improvements you need to make so that the content on your website addresses your users' needs.
SEO Audit

SEO is the backbone of your site's discoverability on the web — it generates a lot of valuable traffic. Without the relevant keywords allowing you to rank high on Google searches, your audience won't be able to find you. If you are not ranking up to your expectations, it might be time for an SEO audit. Take the time to perform a thorough analysis and establish how your website performs on the most important keywords in your SEO strategy.
Conversion
Document your current conversion rates and determine whether they are on par with your expectations. Finding the right reasons for dwindling conversions is key when it comes to successful redesigns.
2. Set Realistic Goals
Upon conducting a thorough analysis of your KPIs, you should have a clear idea of what needs to be worked on. The information you've gathered so far should also allow you to set realistic goals. Take into account where you are at and where you wish to be by the time your redesign is complete. Set a realistic timeline for your redesigning process.
3. Clearly Establish Your Brand's Messaging
Much like all transformative moments, a website redesign allows you to take a step back and look at the entire site to identify areas of improvement. It is also a great time to make sure your brand communication is coherent and cohesive across all touchpoints and channels.
4. Define Your Buyer Personas
Identifying who your average buyer is will help you adopt a strategy that better speaks to their heart and more. In fact, it could give you insight into how valuable your service or product is to them. After all, the ultimate goal of a website redesign is to serve customers better.
This is a much more important step than it may seem at first glance. Typically, modern products are created for specific segments of the market. A generalist approach will only result in the inability to address anyone's needs, which will result in low traffic, conversions, and adoption.
The Benefit af a 301 Redirect Strategy
Once your redesign is complete, chances are it will be time for a 301 redirect. This is an HTTP status code strategy aimed at redirecting one URL to another. As you will likely adjust your URLs on your redesign project, mindfully setting up a 301 will ensure all pages fall into place once the redesign is complete.
5. Conduct Competitive Analysis Research
What works for other professionals in the industry will most likely also work for you. For this reason, it is essential to evaluate the market and the competition to see what they are doing right. Observe your competitor's content, brand, SEO strategy, and price list — let that inform your next steps.
Conversely, this is also a great opportunity to explore what your competitors are doing wrong and how you can improve on that, to provide a better service to your customers and potentially attract new users.
6. Take Stock of Your Critical Pages
Every website will have its critical pages. As you embark on your website redesign journey, you'll most likely have to rethink how you communicate with your users on these pages. If you're wondering, the critical pages on a website are:
Homepage
Product or Service
About Us
Contact Us
This is where your users learn about your product or service and what problems they solve. Arguably, these will be the first pages you'll have to think about when redesigning your site — the rest of your content will be defined by them.
7. Decide on the Right Redesign Method
This is where you'll have to outline a clear roadmap for your redesign, as well as all the technicalities associated with it — things like identity, tools, technology, platforms, and so forth. This step will allow you to clearly communicate your needs to the party performing the redesign. While this does sound like a very superficial step, it's one of the most time-consuming and demanding parts of the process.
8. Keep Track of Implementation
Keeping track of how your redesign is being implemented and being involved throughout the process is absolutely critical. This means making sure your resources are being allocated and used wisely, that mid-term objectives are met, and early results are showing.
9. Launch Your New Website
If you have gone through this extensive list, your website should now be ready for launch. This is where you should pay extremely close attention to quality analysis. This includes making sure that:
All of your URLs work correctly
All the concepts are executed properly
Your site works well on all devices
Analytics is enabled and functioning on all of your pages
All of your copy is proofread and is true to your new identity
10. Monitor the After Effect
A few days to weeks after launching, you'll be able to monitor the early effects of your website redesign.
Leverage your metrics to gain insight into whether your website's performance has been impacted by the transformation. In particular, keep track of any notable changes in traffic — especially around your website's critical pages. This is also a great time to test the responsiveness of your website.
As data will reveal itself over time, it is important to lay out a timeline beforehand so you will know what to check and when.
Best Practices for Redesigning Your Website
Website redesign is a delicate process that can make or break the future of your business. To maximize the chance of positive results, it is important to adhere to best industry practices. Things to take into account include, but are not limited to, maintaining a consistent brand image, building a strong SEO strategy, and conducting all the necessary tests before launching.
Keep Your Brand's Voice as a Focal Point
Ideally, your whole website redesign will revolve around strengthening your brand's voice and positioning you as a reference in the industry. Commit to creating a clear image for your business and mission so that the right people can find you.
Maintain Customer-Focused Objectives
Another key point of your website redesign is ensuring that the content that it features is relevant and valuable to your target audience. The same goes for the way your product or services are presented to them. Maintaining a focus on the needs of your demographic can bring you closer to this objective.
Balance Goals With SEO in Mind
Rather than opting for a generalized SEO strategy, set clear goals for how keyword optimization can best serve you. Narrow down your objectives and break them out to be as specific as possible, and leverage SEO to show up in relevant Google searches to attract more potential customers.
Optimize For All Devices (Especially Mobile)
In our ever-evolving tech world, there is no shortage of devices available. Regardless of your field of expertise, your target audience will likely be a fairly diverse demographic with different browsing and shopping styles. For this reason, it is important that your website redesign is optimized to work immaculately on all devices, especially smartphones and tablets since they're becoming one of the most used devices when browsing the internet.
Ensuring Website Navigation is Paramount
We already talked about the importance of ensuring your website is easy to use and the navigation is seamless. A website that is highly responsive, intuitive, and easy to browse has dramatically more chances to get its point across than a slow, clunky one. Make things easier for your audience by providing a positive UX.
Reassess Your CTAs
As your identity will go through some substantial changes, so should your calls to action (CTAs). Quite possibly, the ones you used previously won't work well with your new identity, but that's not a guarantee. Either way, taking a close look and assessing whether you need to reword your CTAs is essential.
Start by looking at your new website and your redesign roadmap — they should provide you with the right answer.
Conduct Tests Before Launching Universally
Launching a redesigned website before it's ready can have unpleasant consequences and even hurt your brand image in the long run. For this reason, conducting all the necessary tests before it is available to the general public is something you should consider as a gold standard.
Redesign Mistakes to Avoid
In this article, we've emphasized the importance of carefully planning for your website redesign. This is because missteps in the process can lead to catastrophic results, leaving you in a worse place than where you first started. Below, we've gathered the most common mistakes businesses make when redesigning their websites.
• Skipping the Planning Phase
Skipping several steps or failing to lay out a clear strategy for your website redesign can be incredibly tempting. After all, you are eager to reach your business goals and can't wait to see the results. Unfortunately, the planning phase cannot be skipped.
Take a step back and write down all the essential points you need to cover and check items off your list as you go through them. Trust that, with time and patience, your hard work will pay off!
• Not Having Brand Cohesion in Place
To attract your prospect, delivering a clear and cohesive message is paramount. Before you can deliver a unified brand narrative or message, you need to be clear about your voice and mission as a brand and create content that reflects that. Do this, and your chances for your audience to find you will multiply.
• Setting an Unreasonable Timeline or Goal
A common website redesign fail is going a little overboard when setting goals or expecting to achieve impossible results in a limited amount of time. This is why preliminary analysis and planning are critical. Use the data available to you through metrics to make a realistic estimate of what improvement you will be able to observe during a reasonable timeline.
• Prioritizing Form Over Substance
Another common pitfall is getting caught up in the aesthetic of your website redesign while neglecting its substance. While a neat design, font, and colors can do wonders in terms of user experience, the content, strategy, brand message, and other more technical and behind the scene elements of the website redesign are likely to play an even more important part.
• Assuming the Project Ends at Website Launch
Once the redesign is complete and ready to be launched, it can sometimes be easy to assume your job is done. But, a post-launch performance analysis is an incredibly important aspect of a website redesign. It allows you to put your mind at ease and apply the necessary changes and tweaks to address what is not working as well as expected.
• Not Prioritizing the Technical Aspect
Website redesigning is a thorough and multifaceted discipline. While some of the processes can be carried out intuitively, other, more technical ones may require the expertise of web admins. Take stock of what tasks you can carry out on your own and which ones you will likely need to outsource.
How To Choose The Right Agency For Your Website's Redesign
By now, you should have a solid idea of what a website redesign process looks like. From catchy aesthetics to functionality, quality content, and impeccable SEO, all the separate elements should come together towards one objective: establishing a solid and cohesive brand image for your business and delivering quality services to your desired audience.
You could try and wing it on your own, though carefully balancing all the ingredients of a website redesign is often best left to the expert hands of a professional agency.
When hiring one, there are a few things you should take into account. As a rule of thumb, it is always best to work with professionals with a few years of experience under their belt. Have they rebuilt or redesigned similar websites to yours before? Do they have a portfolio handy? Can they easily provide you with a case study of their success?
Additionally, it helps if the agency you work with understands the ins and outs of your specific niche or industry, is proficient in SEO, and — most importantly — has a strong team of designers, UX professionals, and content strategists.
How Often Should You Redesign Your Website?
Seeing as how undergoing a massive transformation such as a website redesign requires a considerable investment of your time, energy, and resources, it's only natural that you want this investment to last as long as possible.
While industry standards suggest you should consider a website redesign every two to three years, this rule is not set in stone. A skilled team of designers can ensure that your new website won't just abide by modern design and tech trends but will also also be future-proof.
Notwithstanding, technology can not always be fully anticipated, so if meaningful tech shifts have been implemented since your last refresh, it might be time to get your website up to speed.
Lastly, if your current brand, marketing strategy, or business objectives no longer match the ones reflected in your current website, a refresh is undoubtedly the way to go.
See all articles in
#UIDesign
#UXDesign
#VisualDesign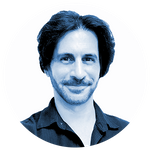 Abdul Suleiman
Chief Experience Officer
Abdul Suleiman
Abdul has helped over 40 Fortune 500 companies make informed user-centered design decisions through evidence-based user research and UX best practices. As an Adjunct Professor, Abdul has taught in DePaul University's graduate UX programs and for nine other universities.