What's a Heuristic Evaluation?
Heuristics can be described as user experience (UX) best practices. In other words, the gold standard of UX – the good stuff. In UX design and app design, there are established heuristics recognized in the field as overarching usability principles. Jakob Nielsen, the "father of usability" has set the standard for UXperts (see what I did there?) in his 10 Usability Heuristics for User Interface Design, which can be used when conducting a heuristic evaluation. There's also Shneiderman's Eight Golden Rules. You can combine heuristics to customize your own set that is most applicable to your company and app or website design. UXperts use these principles during the development or modification of a new website or app feature, under time or budget restrictions.
Example of Heuristic Evaluation
Let's reflect on an example: Your dev team is performing User Acceptance Testing (UAT) on your app and rolled out a new event-planning feature in the week leading to a major event. The app functions to allow attendees to check which sessions they want to attend and then download a custom schedule as a PDF to their mobile devices. Because of the time restriction, the team is not able to do usability testing with users. This is where your dev team can take the Neilson's aforementioned 10-point user experience heuristic evaluation and use those as benchmarks in lieu of usability testing. Although not quite usability testing, it's a great first step in doing away with many usability or customer experience fails.
Consider the heuristic principle of "match between the system and real world." In your event app, the "download" button looked like a share. But using the heuristic concept of "match between the system and the real world," a UXpert or UX specialist is able to diagnose this problem without usability testing and suggests the commonly recognized download icon which contains an arrow pointing down.
What's an Expert Review?
An expert review takes this concept of evaluation a step further. Not only are you getting a thorough evaluation of your applications' pain points, but you're able to include other UX best practices that lie outside of the standard set of heuristics. That is, a UXpert or UX specialist can help you identify and resolve the issues that are specific to your product or project. For example, if you are designing an activity monitoring application that tracks your users while they are in motion, you might include a review on "stabilization" – or how the application performs in various stages of activity. In an evaluation, there is no heuristic for stabilization across modes. This is where a UX expert can provide insights above and beyond the basic heuristic evaluation.
Heuristic Evaluation and Expert Review Final Thoughts
Know thy heuristics! Knowing them will help you not only create better heuristic evaluations, but prepare you for better expert reviews because you could easily draw on available heuristics and best practices outside the heuristic set. It's great as a preliminary assessment when putting together initial designs or evaluating something when you're on limited time or resources, to still ensure user-friendly outcomes.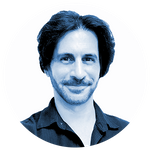 Abdul Suleiman
Chief Experience Officer
Abdul Suleiman
Abdul has helped over 40 Fortune 500 companies make informed user-centered design decisions through evidence-based user research and UX best practices. As an Adjunct Professor, Abdul has taught in DePaul University's graduate UX programs and for nine other universities.