Do you know what converts better than a beautiful user interface design? A responsive design system created based on information gathered from extensive research and user testing. The digital space is ever evolving and technology rapidly changing, and users are demanding a better user experience (UX), not just a pretty user interface.
UX 4Sight is a Chicago-based UI UX agency offering a variety of services from conversion-based websites to UX and UI training. At UX 4Sight, we believe in delivering a kinder user experience that gives users the courage to click. This is done through thorough user research, understanding the target audience, and creating a website or application that goes above and beyond for good UX.
What Makes Our Designs Stand Out?
Our team is composed of experienced UX experts and designers that are capable of delivering a user-centric design. There's an entire team working under the wings of the marketing manager to enhance the visual storytelling of the web design.
Our development processes involve rigorous research and user testing. This helps the team better understand the business needs and current UX challenges, which ensures that we are able to deliver the right designs for our clients.
To stand out, we ensure a persuasive and emotionally reactive website with a seamless user experience. This not only keeps the users on the site but also gives them a memorable experience that entices them to return, becoming loyal customers.
We also have project management staff under a capable project manager to make sure that projects stay on track.
Overall, our cross-functional teams collaborate to provide a product that's polished in all aspects.
We Ensure Both Quality and Conversion
UX 4Sight not only offers a digital design that will stand out to the eyes, but it also helps you increase your conversion rates. The average e-commerce conversion rate is somewhere between 2.5-3%, but the right design can boost those numbers.
To ensure you receive high-quality design, you'll meet with the product management team before our graphic team gets to work. During this meeting, we'll determine the type of digital experiences your target audience expects and take the appropriate course of action to deliver a high-quality product with exceptional UX.
This will not only help your website or application stand out, but it'll also attract the type of traffic you want to increase our conversion rates.
Services You Can Expect from Us
UX 4Sight isn't a typical UX design firm that develops websites. We create experiences, invoke emotions, and ensure conversions. Here are the services we use to make it all happen:
UX and UI Design
Web development remains incomplete without either UI or UX in mind. So, our development services include both. Here at UX 4Sight, we're a team of UX professionals using emerging technologies in relevant fields to provide an immersive web experience.
From e-commerce development to health care app creation, the design skills of our cross-functional team can tackle it all.
While our UX designers focus on the experience, the UI design team crafts the story it tells to support the front-end design.
Telling a story is important in today's digital strategy. This allows a company to convey powerful and thought-provoking ideas to the users. Proper UX and UI design ensures that users not only browse the site, but find value there.
To achieve that, our UX UI designers create an information architecture for your website. Taking that as the base, they'll create user flows and turn them into low-fi work frames.
The UI designers will use the low-fi work frames and create a graphical interface on top of them. Their job mainly involves graphic design, placement of banners, opt-in buttons, texts, etc. This close collaboration between the UX UI design teams helps create seamless websites.
Design Validation
While many companies depend on long-term changes for optimization and profit maximization, we believe in strategic solutions that don't cost our clients downstream. That's why we offer design validation services. Design validation is a process of evaluating the digital product for the exact requirements of end-users or stakeholders.
We use prototypes to study users and how they interact with the design. With rigorous testing, we'll discover how a site or app is working and if it's working as intended.
If it's not functioning as it should, we take note, make the necessary changes, then repeat the validation process. This cycle repeats until the website performs exactly as it should.
User Research
Our marketing team are experts in finding the pain points of your business. The first step of our development process is making a thorough SWOT assessment of your business.
SWOT stands for Strengths, Weaknesses, Opportunities, and Threats, and a SWOT analysis is a technique for assessing those four aspects of your business. This later helps the developers and designers figure out the actual needs of your business.
We can also audit your existing website or app. Our in-house team will examine the performance of your website to discover pain points that need to be addressed.
Application Development
Besides web development, our UX designers can design full-fledged desktop and mobile apps. We hire multiple developers to optimize the application on iOS, Android, Windows, and macOS separately so you can go global across all operating systems.
Furthermore, we don't provide you with applications that you'll have to tweak on your own. Our apps come fully customized to align with your business goals. So, you can get your app online from day one and start converting!
UX Research
You may think your website is accessible and intuitive, but what do users experience? You can find that out with our quick UX review.
We'll run usability testing on your website or application. This will provide thorough information on how efficient your website design is at conversion. It'll also help you figure out the strengths and weaknesses, so you can tweak them accordingly.
Why Choose Us?
Web development isn't a said-and-done job. The process itself is rigorous and there's a lot of pre- and post-development research that's necessary for offering an exceptional user experience.
UX 4Sight goes through all of these steps to ensure an all-around well-executed development. Our development team is so versatile that we have clients ranging from small businesses to Fortune 500 companies.
From handling visual design, mobile app creation, and campaign communication design to making quick changes to an existing website, our team can do it all.
If you're interested in working with a UX firm that offers a one-stop solution for all your website and application needs, contact us today to learn more about how we can help.
Post Summary
If you're interested in working with a UX firm that offers a one-stop solution for all your website and application needs, contact us today to learn more about how we can help.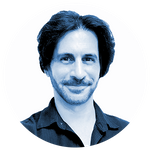 Abdul Suleiman
Chief Experience Officer
Abdul Suleiman
Abdul has helped over 40 Fortune 500 companies make informed user-centered design decisions through evidence-based user research and UX best practices. As an Adjunct Professor, Abdul has taught in DePaul University's graduate UX programs and for nine other universities.