In this internet and digital marketing era, a well-built website and mobile application can do wonders for your business. But, there are times when companies launch an app or site that, while performing exceptionally on the technical side of things, isn't able to reach the envisioned business goals.
Is it a marketing issue or are the UI UX designers at fault — even though it works fine by the definition of the developing team? If you're struggling with this scenario it may be time to improve the overall user experience (UX) — that's where UI UX consultants come into play. Let's take a look at what UX consultants do, their roles, the work process, and when you may need one.
Who Are UX Consultants?
Often, when people hear UX consultant, the first thing that comes to mind is some corporate advisor who comes into the UX team and starts to boss everyone around, criticizing every step taken by the development team. But, that isn't how UX consulting works. They're there to help find a solution to help companies achieve web and application goals.
A UX consultant is an expert in UX design thanks to their years of expertise in the field. They don't need to be the best UX designer in the business, but the main requirement is experience. So, in simple terms, a UX consultant is an advisor that joins your UX development team, conducts UX research, business analysis, and comes up with solutions that solve complex business problems so that your consumers can get a better user experience.
What Does a UX Consultant Do?
The job of a UX consultant differs highly from the work done by UX teams. While UX designers develop complex projects to solve certain problems, UX consultants focus on research and use those findings to improve the human-computer interaction between the consumers and your digital products.
The work of UX consultants consists not only of suggestions and research on UX development, but they also venture into visual design and marketing areas. Consultants need to see the bigger picture for the company and its digital products. They have to communicate with both the UX team and management — keeping everyone in the loop. For a UX designer, these skills and knowledge base increase over time.
How UX Consulting Process Works
When you hire a UX consultant to look into your digital assets and projects, they follow a set of procedures before providing suggestions to improve the product design and usability testing results. Remember that the process can change depending on the technology and a company's needs.
Conducting Initial Research
The first and most important step for UX consultancy is gathering essential information about the products, the problems they solve, and the approaches taken in prototyping. A UX consultant is responsible for understanding what's going on so they can provide solutions to the challenges that the UX development team couldn't overcome. To do so, thorough research must be conducted. Effective communication with the project team and clients is crucial, so the consultant must have excellent communication skills.
Gathering Market & Audience Data
The UX consultant needs to generate customer personas to understand the market and what changes will be necessary for a better user experience. This data is generated through surveys and interviews conducted with the general public as well as previous clients. Once all the data is present, a customer journey map (CJM) is generated. This allows for a deeper insight into what the consumers want from the company and what the UX designers need to focus on to improve the product design. It also points out the challenges that the designer might encounter during engineering.
Submitting Reports
Once the consultants create the CJM, they will report their research findings to the client and UX designers. Keeping contact with the UX designer and partner is key because the job of UX consultancy isn't about dictating the issues and demanding a solution. It explains what's wrong with certain methods and suggests better alternatives.
Implement UX Design Changes
Once everyone is informed about the findings, it's time to use that knowledge and develop solutions to create a better UX. The UX consultants work closely with the UX designer throughout the entire process and create a roadmap that the UX design teams will follow.
The changes generally conducted by the consultant are page outlines, wireframes, site maps, and can even lead to the initial coding as well. As they have to take care of the business side of things, the UI design at the front end might also need changes. Innovation is the key in this sector. If the current elements don't interact much with users, UX consultants will also help create new elements from scratch and work side-by-side with the UX designers.
Testing the Changes
After implementing changes to the UX design, the consultants will conduct user experience tests on target users. There will be multiple usability tests before the final report is submitted to the partners.
Benefits of UX Consulting
If you hire the right UX consulting company for the job, your business will see positive increases in product usage and conversion rates. Here are the most common benefits that UX consultant services deliver:
1. Increase in Sales: It's been proven that consumers will pick a shop with a better shopping experience over a poor one. If you've selected the services of a well-reputed UX consultant like UX 4Sight, then you can feel confident your leads will be more likely to hang around on your site, resulting in a significant increase in sales.
2. Lower Customer Complaints: A better UX means consumers will be satisfied, which leads to a low number of customer complaints. Happy customers mean more brand exposure, which is always helpful for any business.
3. Increased Conversion: If the UX design offers good usability and customer satisfaction, the conversion rate will skyrocket and your business will start booming.
4.Save Resources: UX consultants can be the solution to cut down on resources for UX development. Their knowledge will help your business generate an optimal interface, so you won't have to spend resources on making changes to the web or mobile design.
Post Summary
UX UI consultants should have the necessary skills to take simple UX design and elevate it to a well-performing, consumer-pleasing digital product. If you want your business to thrive and your current UX isn't reaching the levels you want, then you should opt for the services of a UX consultant.
Just make sure to get the right one for the job. 7 Interview Questions to Ask Any UX Design Agency is one of our articles that can help you with questions for hiring the right UX consultant.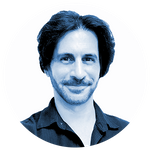 Abdul Suleiman
Chief Experience Officer
Abdul Suleiman
Abdul has helped over 40 Fortune 500 companies make informed user-centered design decisions through evidence-based user research and UX best practices. As an Adjunct Professor, Abdul has taught in DePaul University's graduate UX programs and for nine other universities.