Have you ever wondered why certain social media sites are so heavily used worldwide? Countless factors are there, but there is one that stands out the most. That's right — the top reason for the most social media site usage is the design of the user interface (UI).
Customer satisfaction is something you'll have to think about later on. When you begin your project, what you should initially be considering is user expectations, user experience (UX), easy navigation, and a unique graphic design that will attract users immediately.
While knowing business requirements can help develop digital solutions and mobile apps easier, keeping clients happy and the product relevant can be challenging. For this reason, taking advantage of UI/UX design services is extremely valuable.
Whether you're in Chicago or outside it and looking for UX design services to boost your digital product, then keep on reading. We've gathered all that you need to know to get started on your next project.
Why Should You Go for UI/UX Design Services?
There are a several reasons why you should use UI and UX design services for your website or app to achieve your business goals. Let's take a look at what those are:
1. Helps to Improve Functionality
An eye-catching design might sound interesting, but what if it doesn't perform based on the expectations of the user? To put it simply, your digital product will just be a "pretty face" with faulty features and functionality.
UI designers can no doubt come up with the most attractive-looking applications, but it has to work equally well — both in features and functionality. That is where UX design comes in. A properly built user experience design will not only attract clients but will increase your company's value as well.
2. Fewer Issues Within the Solution
When the framework is carefully planned out and structured in accordance with the UI arrangement, there will be fewer bugs during the user testing phase. As a result, your final website or app will already be optimized, which will save time and money during the whole process.
3. Improved Marketing and Advertising Efforts
Your digital product — whether it's a website or app — is like your advertising and marketing billboard. It tells users what you offer and invites them in, when it's done right. When you can ensure a well-functioning product, users will automatically be more interested in your service and more likely to return. Having a robust user interface design gives your company a competitive advantage, helps to better reach your target audience, and provides a better user experience.
4. Helps in Saving Money During Usability Testing
In most cases, the UI UX design process follows the agile methodology. Especially when considering the interaction design of a product, the agile approach allows the process to be completed faster with the help of user stories. It can also help save money by spotting potential issues sooner rather than later. The closer the product is to being fully functioning near the end of the design and coding process, the less you'll spend on re-work.
5. Gain Loyal Customers
A matter that is always expected is that the users will return to use your product when customer needs are fulfilled well. If you manage to exceed the expectations of the end-user with user experience design services, your clients will become regular customers.
And when a customer is loyal, it is highly likely that they will suggest your services to others. As a result, you will see that the exposure will increase when you analyze site usage.
What are the Top UX UI Design Services in Chicago?
With the increased need for optimal UI and UX, there are more and more companies that provide both UI and UX services to meet your company's technical needs. We have picked out a few of the best ones you can get in Chicago, Illinois.
UX 4Sight focuses on converting user project designs to smooth and fully functional websites. Keeping in mind how competitive businesses are the UX4 Sight team makes sure to analyze customer needs to deliver the best end product.
This Chicago-based agency promises an effective UI that's not just simply attractive to look at but also adds value. Catering to all the necessary UX/UI design system needs, UX4 Sight provides a variety of services, including user research, UX review, application development, and design validation.
Established in 2009, Idea Booth is best known for building brands. With a first-rate design team, Idea Booth works with market research and coordination with clients to deliver the ultimate product. Industry heavyweights, including Nike, Kraft, and Walgreens, all use Idea Booth to achieve their business goals.
With an A+ grade in both professionalism and reputation, Sandstorm is another Chicago-based UI/UX design service that relies heavily on thorough testing and UX research. Not only are their user interfaces eye-catching, but their end products often exceed user expectations.
Apart from basic services that include user flows, user testing, and interviews of customers and users, Intechnic also offers information architecture services and various strategies. They are also well known to enhance site navigation in the website and user interface.
Intechnic works to get a deep understanding of user needs and spends the majority of their research phase analyzing business and user data. The design experts then only begin their project after complete information is collected.
Once you find out that one of FlyDesign's clients is Disney, there is no doubt how good this agency is. FlyDesign agency provides UI/UX services for both small- and large-scale businesses. Their core design process deals with researching market options and customer requirements.
FlyDesign is a very good choice if you're looking for a user interface that is visually appealing and, at the same time, robust in overall development and functionality.
Post Summary
Regardless of your project idea, it's important to consider implementing UX/UI design services to improve digital experiences. It's also important to find the UX/UI agency that best fits your needs with multiple open lines of communication for easy collaboration. Depending on your company goals and strategies, there are many great Chicago-based UI and UX experts you can work with to build your best website or app.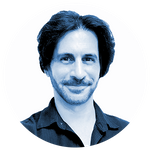 Abdul Suleiman
Chief Experience Officer
Abdul Suleiman
Abdul has helped over 40 Fortune 500 companies make informed user-centered design decisions through evidence-based user research and UX best practices. As an Adjunct Professor, Abdul has taught in DePaul University's graduate UX programs and for nine other universities.