Let's face it. We're living in a digital world and how well a company's website or application is designed impacts a customer's impression. But, in addition to an attractive human-centered design, a good website should be able to reach the business goals of the company — namely converting visitors into customers.
That's why more and more companies are hiring UX design consultants to meet the demands of increased digitalization of services. If you're looking to start your application or company website from scratch or solve UX problems your site may have, then hiring a UX consultant for guidance, strategy, and development is the way to go. Here, we'll look at what UX consultants do and how hiring UX 4Sight can help make your digital presence not only visually appealing but increase conversions as well.
What is a UX Consultant?
A UX Consultant is basically a UX Designer. However, the professional has a stronger focus on the business aspects of a User Experience design. The consultants can help you to improve your site and products. They can guide you to enhanced sales and revenue.
What Does a Freelance UX Consultant Do?
A UX consultant performs a variety of important functionalities. Here are some of them:
Helps You To Gain a Clearer Understanding of Your Customers
UX consultants help you to figure out the real needs of your customers. They conduct user interviews and collect surveys to understand how people use your product. Also, they often sit down with company leaders to draw out key insights from existing quantitative data.
Performs Audits of Apps, Saas Products, and Websites
With audits, UX consultants can uncover all kinds of problems. For instance, they can find deeper UX issues, like poor information architecture. They rely on past experience and vast interface design knowledge to identify ineffective design features. By following their consulting, you can make your app, SaaS products, and websites more effective at drawing customers.
Builds Prototypes and Performs Usability Testing
After identifying deeper UX issues, the consultants administer comprehensive care by designing, testing, and iterating a prototype.
The consultants can pursue varying degrees of detail in terms of the project. They use functional wireframes to get a clear picture of a digital product's usability.
However, if a consultant finds serious design issues during the audit, you may have to completely rethink the way your digital product works.
Why is a UX Consultant Important for Your Business?
Whether your business is a startup, an established company, or a large organization, the goal is to improve product development and increase the customer base. And being able to maintain communication with old clients is a major plus as it develops loyalty and a good user-owner relationship.
One of the biggest steps to achieve all of that is to have a robust website design that ticks all the visual and functional requirements while converting users. UX designers will help design delightful websites but might not always be focused on the technical aspects on the backend.
On the other hand, UX consultants are familiar with information architecture and interactive design and can provide an overall strategy for your project.
In short, you get a great website design and a strong functioning business at the same time by working with a UX consultant. There are quite a few services in Chicago, Illinois that provide top-notch UX consultancy. So why should you choose UX 4Sight to meet your business needs? Let's take a look.
UX Team: UX Consultants vs UX Designers
Focus and Functionality
The focus of UX consultants is different from UX designers. For instance, UX consultants focus more on the business aspects. They emphasize on the bigger picture of the company's ecosystem. On the other hand, UX designers focus more on product design, rather than the ecosystem.
The UX consultants are more strategic with their work. On the other hand, the UX Designer are more practical. UX consultants often have to perform a lot of research. However, they are not specialized in this area as a UX researcher. Teaming up with UX Researchers can be really helpful for UX consultants in the bigger projects.
Zooming Out
A UX consultant does a lot of things like a UX designer. For example, both of them are involved with UX Research, prototyping, and user journey mapping. However, UX designer performs these tasks to design engaging and delightful products.
On the other hand, UX consultants perform these functionalities on a different zoom level. For instance, while performing UX research, they focus more on the bigger picture and the business challenges. With a variety of solutions, UX consultants help companies to make necessary changes to achieve the desired result in the long run.
Read: UX Design Chicago
How to Become a UX Consultant
You might want to become a UX consultant. But what are the pathways?
Freelance UX designers may have an inside path. Because they are used to hunting down leads, selling to clients, and self-managing projects. They have an entrepreneurial lifestyle.
If you are already a UX freelancer, you will face several challenges in becoming a consultant. The biggest one will be repositioning the nature of your services. You will need to explain new services to previous clients in an effective way. Also, you have to learn the way of marketing them to new customers.
There are two paths to becoming a UX consultant. Let's find them out.
Learn from Actual UX Consultants by Joining a Consultancy
Working at a UX consultancy can be incredibly rewarding. It will give you wide exposure to projects in multiple industries. So, you get hands-on experience. But more importantly, you get the opportunity to learn the ins and outs of the UX consulting process. Also, you might get the chance to perform miscellaneous activities, like quoting projects and pitching ideas to clients.
Start with Smaller, Paid Projects
Are you employed as a full-time UX designer? You should consider staying employed while picking up side UX consultancy projects.
Once you work on three to five jobs, you will begin to have a better understanding of the process. Also, you will have a solid idea of the appropriate communication style and work pace to keep your project pipeline full.
Read: Is UX Design Necessary?
Why Should You Hire UX 4Sight for Your Business?
Hopefully, we've convinced you that a UX consultant for your business is the way to go. Now, allow us to explain why you should choose UX 4Sight.
All the Necessary Services (and then some)
First of all, UX 4Sight is not your typical UX consultancy service. Most UX consultants simply listen to your business needs and then hand over a product. We do that, but so much more! Our services include:
Intuitive applications - When designing and developing a website or app, it's essential to keep in mind the different expertise levels of users. Some may be apt at navigating websites, while some may not be so savvy. Regardless, users will be more likely to go to a website if the layout is simple and user-friendly, with the next click easily laid out. UX 4Sight keeps that in mind to deliver a product with a simple but visually attractive user interface.
Conversion websites - With e-commerce pretty much taking over the world, website conversion is vital. It's one thing for people to visit your site, but more important that they're converting to customers. UX 4Sight understands that need very well and is always ready to deliver.
UX training - Maybe you're looking for your team to gain a better understanding of UX. UX 4Sight also has that covered with UX and UI training and certification. We provide in-depth UX training to help you or your employees gain the knowledge and necessary skills in designing the best websites or apps.
Speaking requests - We are here to vouch for you and speak at your company's UX-related conference.
Deep Understanding of Target Users
As our work is based on user research, we thoroughly understand the aspects of what attracts clients most. While things such as a color palette and visually appealing site attract users, functionality and navigation are crucial.
Understanding how target users are looking to use a site or app helps us build a better product. Considering how heavily smartphones are used, the UX 4Sight team also builds the best design for mobile apps. Not only do we understand where the position of a certain button or text should be, but we also design with conversation in mind.
Eliminate Excess Information
Let's face it, nobody likes to be bombarded with an overload of text or instructions to read. A good application should have an attractive visual design with the least amount of clicks and taps. The app or website design should be designed to help you easily navigate.
UX teams at UX 4Sight have mastered the knowledge of user expectations through research and provide clients with the best user experiences.
How Our UX Consultants Help You Grow Your Business
Establish the right UX processes
We leverage agile methodology and a customer-centric approach to help you achieve organizational growth.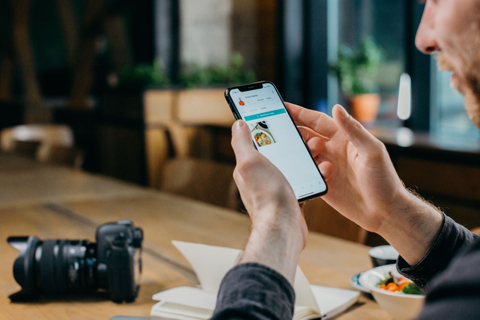 Create exceptional user experiences
We provide UX consultancy services to help you discover the users' real needs. Also, we can efficiently handle usability problems to improve your product's performance.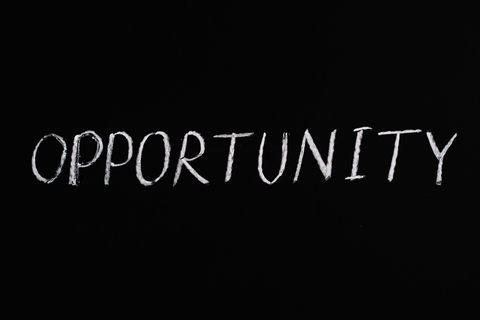 Discover new business opportunities
Our UX consultants help you discover unknown issues and untapped opportunities. We always focus on the bigger picture of your business.
Save resources
We prioritize product design and development efforts to help you optimize time and resources.
Increase ROI
Our UX consultants advise on how you can measure and enhance the effectiveness of your product design. By following them, you can improve your business performance and increase ROI.
Improve the UX maturity of your company
Our UX consultants train your key stakeholders and product teams to use the right UX tools and methods. It can help you to improve the UX maturity in your organization.
FAQ
Why should I hire a consultant?
A UX consultant has the right experience to enhance your website and products. They ensure that your customers are receiving the best overall experience. They can lead your company to greater sales and revenue.
Post Summary
In the age of technology, where designing digital products is the norm, the need for guidance and advice on executing the best website is at an all-time high. So, if you have a business in Chicago, or anywhere in the world, book your meeting with a UX consultant at UX 4Sight today!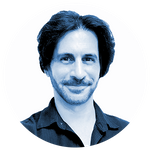 Abdul Suleiman
Chief Experience Officer
Abdul Suleiman
Abdul has helped over 40 Fortune 500 companies make informed user-centered design decisions through evidence-based user research and UX best practices. As an Adjunct Professor, Abdul has taught in DePaul University's graduate UX programs and for nine other universities.