When it comes to web design and development services, there are many options you can choose from in Chicago, IL. But are all of these in-house teams able to deliver the UX design that will help your digital marketing and conversion rates improve?
No. But we've gathered a list of some of the best Chicago-based UX design agencies who offer expertise with years worth of digital experience and have positive results to show.
Hiring any one of them will be the first step for either your application or web development needs. That being said, if you want to take a different route and evaluate digital agencies on your own, then we have added a short guide on what you should look for in a UX designer or company.
Best User Experience Design Agencies in Chicago, IL
Here are our top picks on the best UX design service providers in Chicago, IL:
UX 4Sight
When it comes to digital consulting on UX UI design, there aren't many agencies in Chicago or the US that can live up to the standards set by UX 4Sight.
The in-house team of UX 4Sight is highly passionate when it comes to research and user-centered design. From making the initial digital strategy to usability testing, they provide a wide range of services. You can rely on them for any UX UI-related work.
One of the most exciting factors when it comes to UX 4Sight is that you get a highly-experienced team of specialists. Whether you are opting for mobile applications or website development with an efficient yet intriguing design, you get a dedicated team of experts who will deliver their best work on your project.
You will receive constant updates on your project from the team's executive members as UX 4Sight wants to involve their clients as much as they can. This ensures that the final product focuses on the client's actual needs and is also a highly effective web design.
They also offer branding and digital marketing consultations. They'll link you with a marketing manager or an executive member of the product management team.
Key Takeaways
Highly efficient experts in e-commerce development, digital marketing, product development, and UX UI design services
Takes different types of development approaches depending on the project
Open to very quick changes after the initial development completion
Works with well-reputed clients like Disney, CVS Pharmacy, and Boeing
Does in-depth user research supervised by product managers
Successful digital products that have become industry preferred
Offers certification and training on UX UI design
Has a long history of positive clients and recommendations
From small businesses to large enterprises, UX 4Sight has applied advanced principles and cutting-edge design for clients of every type. They are a solid digital design agency that can create the optimal UX UI design for your company.
Simplam
Well known for their digital UX and UI development strategy, Simplam's design team offers thought-provoking digital designs and products that positively engage the human brain.
The Simpalm team achieves this by identifying the pain points, motivations, and interests of every type of user. This important engineering has been years in the making, and all credit goes to the founder, co-founder, and designers of the company.
This web development and mobile apps design agency is superior to most other agencies and is a contender to be the best UX UI management firm in Chicago, IL.
They can also help you to staff your IT crew as they offer IT staffing. So, you don't have to worry about hiring a project manager or software developer yourself.
Key Takeaways
Takes the agile development approach, which allows them to make changes depending on user flows and other on-the-spot monitoring methods
Offers services related to UX UI design for both mobile and web development with a high success rate
The client list consists of industry-famous names like Pearson, ASRA Enterprise, Viva Creative, and Blanco
Has worked with the US Department of Defense
Offers IT staffing ranging from permanent to remote and offshore hiring
Many companies work with Simplam and have no complaints about the quality of their UX UI design services. They are a well-known name in the design industry and have the design skills that will make any enterprise come to life in the digital world.
FuzzyMath
For software development and web design, another agency that competes to be the best in Chicago, IL is Fuzzy Math.
Many consider Fuzzy Math to be among the best UI design provider across Chicago, and rightfully so. There aren't many contenders that can provide the details or optimality that they do.
They focus on quality and are sincerely interested in what the client has to say. That's why they are recommended by companies like Microsoft, Hyatt, IBM, and more.
One of the biggest feats of this Chicago-based agency is its recent mobile app, GE Health Care. To ensure optimal user experience, they integrated behavioral economics directly into the center of the application and created a framework focused on the overall member experience.
What this UI design did is allow the users to focus on exactly what they were looking for while the system provided better results by learning the member's behavioral patterns.
Key Takeaways
Offers expert-level UX UI design services for both mobile and web development
Their services are recommended by industry giants like Microsoft, IBM, and others
Reviewed as one of the top B2B companies in the clutch
Have created world-class design metrics & KPIs
One of the leading UX UI design firms in Chicago, IL
What You Should Look for in UX Designers
If you are planning on hiring a team to create and design your website, there are two things you should consider:
How the Development Process Works
The first thing that you should look into before seeking the UX UI design services of any company is what steps they focus on for both mobile and web development. You want those steps to align with your business.
Existing Web Design & Performance
Next, you should evaluate them by looking at their previous projects and how they worked in the market. If the concept is similar to yours, this will allow you to understand how their final product will perform.
Just look out for these two important factors, and you should be able to find the perfect UI UX team in no time.
Post Summary
Finding the right UX UI agency can seem daunting. But if you are located in Chicago, IL, then those mentioned here are the best in-house designers that you can opt for. Get in touch with them, and we guarantee you that you won't be disappointed.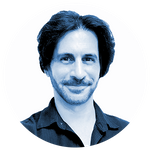 Abdul Suleiman
Chief Experience Officer
Abdul Suleiman
Abdul has helped over 40 Fortune 500 companies make informed user-centered design decisions through evidence-based user research and UX best practices. As an Adjunct Professor, Abdul has taught in DePaul University's graduate UX programs and for nine other universities.