It's a digital world and businesses that incorporate proper user experience design services gain a competitive advantage over the competition. But, what is UX or user experience in the first place? What does it provide? And how can it benefit your company?
If you've asked yourself any of these questions, then this guide on UX design services is just for you. In this guide, we'll go through what UX and UI design are, how they function, and what benefits they bring to help you reach your business goals. So, let's dive into the details, shall we?
What Is UX Design?
UX design focuses on user experiences and refers to the work where product designers take action to create an optimal service or product that offers better performance and is more effective than the previous one.
Generally, it focuses on how the product is being used compared to how it looks to the users. Simply put, UX design works to provide an optimal design and layout that will improve the performance and the quality of the product to fill user expectations.
Difference Between User Interfaces or UI Design Services and UX Design Services
How is the UX design process different from UI services? The difference is in the roles they play. Here we will be considering the UI UX design of a website. While the purpose of UI UX development is to enhance a user's experience, the job of UI designers is to design the layout and the initial visual design of the website.
UX designers focus on improving the functionality of the website's interaction design, which was created by UI design experts. To put it simply, UX experts work behind the scenes to ensure the best digital experiences for customers and fill their technical needs. For a website or application to exceed user expectations, proper implementation and perfect harmony between UI UX services are necessary. Together they build up the user experience design architecture.
Benefits of UX Design Services for Online Businesses
While both UI and UX design services are required for an online business to shine, many companies believe that UX design services are more important than UI design. That's because all of your marketing and advertising efforts will be in vain if the functionality of the product design is slow or faulty.
If you want to create an exceptional user experience for your customers so that they become loyal to your company, you should opt for UX design first and then proceed to UI. UX design services provide many benefits for online businesses.
From saving money to increasing brand loyalty, here are the advantages companies will enjoy once they have a properly designed UX:
Saving Money & Time During User Testing
UI UX designs require a good amount of research and finding digital solutions for problems. This is because without a deep understanding of the business requirements of the companies, you can't generate a successful information architecture. And without that, you can't enhance a customer's experience. This saves you money and time because the development team will be aware of certain bugs and issues and can take action or create solutions.
As a result, when you put your website or mobile app for user testing, the end user interface will already be optimized, so there will be fewer bugs and very few fixes before you can launch the final product. So, you don't have to pay extra for additional bug fixes, and this will also save a lot of time.
Increasing Conversions
If you have a well-designed user interface that has passed the usability testing process with flying colors, then you can expect a high conversion rate from the visitors to your webpage or app.
This is because if the customer experience is good, they are more likely to invest in your services than search on different platforms. That will increase the clicks and soon you will have a solid customer conversion rate.
Brand Exposure, Loyal Users & High SEO Score
If the UX services have done the development right, then a customer won't leave your webpage or application, and what's more, they will start to bring and attract other users — people trust endorsements from family and friends. User stories will soon spread, ensuring loyal customers who regularly engage with your content.
This will also rank your webpage higher in Google's search algorithm as they want to provide the best user experience for their users, and enhanced site navigation is one of the key points in that regard. They also analyze site usage data and the initial development of the web platform.
Choose the Right UX Team!
At this point, you already know how important proper UX development is. And if you don't have the right designers in your team to do this, your website or app could suffer in the long run. That's why you need to opt for UI UX services from a well-known design team.
At UX 4sight, our UX team is always ready to provide UX design services that will take your company's website or app to the next level through conversion-focused web or intuitive application design. Here at UX 4Sight, we ensure that your ideas come to fruitification in the most optimal way. Our team conducts design research thoroughly so that we can deliver features that our clients want.
You can visit the project's status anytime you want; we are transparent and have multiple open lines for communication. The user journey and customer satisfaction are the primary focus of our designers.

If you want to learn more about our services or get in touch with one of our designers, get in touch so we can start building a user interface that your customers will love!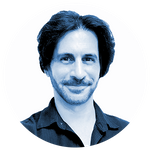 Abdul Suleiman
Chief Experience Officer
Abdul Suleiman
Abdul has helped over 40 Fortune 500 companies make informed user-centered design decisions through evidence-based user research and UX best practices. As an Adjunct Professor, Abdul has taught in DePaul University's graduate UX programs and for nine other universities.